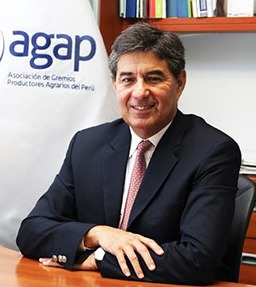 Ricardo Polis, ProCitrus Peru
Ricardo Polis is the Regional Director for South America at the Fall Creek Company. He is looking back at a diverse biography with various positions in the fruit industry over the past 20 years. From 2016 – 2020 he has been the President of AGAP (AGAP - Association of Agricultural Producers Guild of Peru) and from 2012-2014 the President of ProCitrus Peru.
He has also been holding positions as CEO of Agrícola Hoja Redonda, with 1,800 hectares of mandarins, avocados and grapes from 2008 – 2016 and of Consorcio de Productores de Fruta (CPF) Mandarin and Avocado exporter from 2001-2008. He holds an Industrial Engineer Degree from the University of Lima as well as a postgraduate degree in International Trade from the Free University of Brussels.
---